Let's keep the equestrian sport accessible and sustainable for the next generation of riders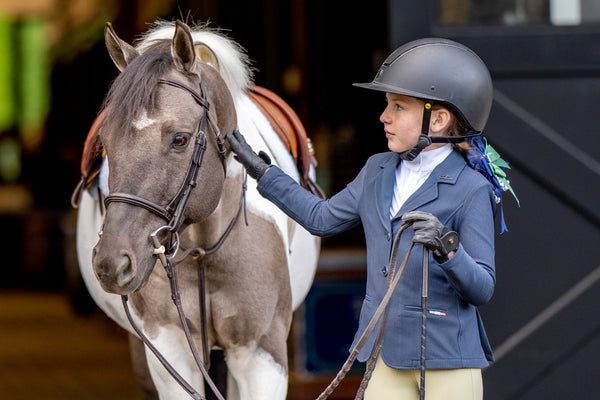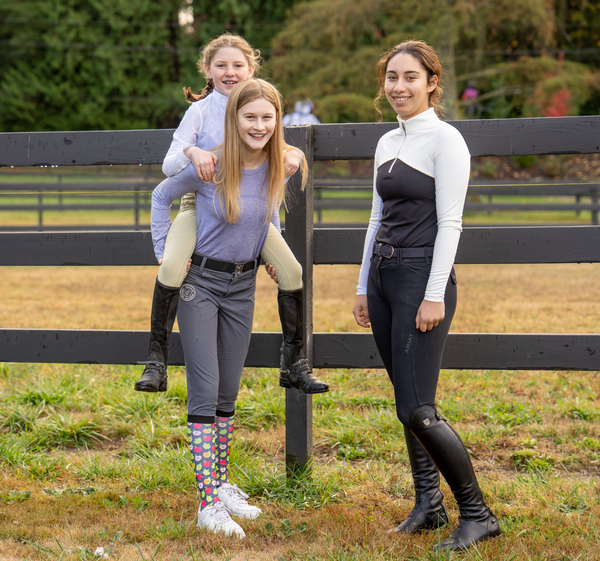 Passing on the Passion from one young equestrian to the next
Forest Park Saddlery specializes in high-end, pre-owned children's riding apparel and pony tack. Whether your young rider has just started pony camp or is gearing up for the A-circuit horse shows, our trusted consignment process ensures you're buying quality pieces. Our goal is to make the equestrian sport more sustainable both financially and environmentally.
Why Shop Pre-Owned?
Sustainability

The next generation of riders depends on a healthy, thriving planet to enjoy this sport in the great outdoors. Let's work together to reduce the amount of excess apparel and contribute to a more sustainable environment.

Affordability

Every family and child deserves access to the sport, yet finances continue to be one of the biggest barriers to entry for new riders. Whether you're preparing for your first riding lesson or a rated horse show, our pre-owned products lift the financial burden of purchasing new clothes after every growth spurt or new interest.

Reliability

You need a consignment partner you can trust. Our detail-oriented approval process ensures you're always purchasing lightly used pieces from top-rated brands that prioritize quality and longevity. We offer pickup from barns in the Seattle, WA area or you may ship us your pre-owned items.
Testimonials
Your packaging was amazing. I hope you get more inventory as I'll continue to shop your site!

I am guilty of justifying purchases by saying "I can sell it after he grows out of it" but NEVER actually selling it. I just never get around to it! Taking nice photos, listing them, answering questions by potential buyers, the negotiation, meeting up with the buyer, etc. for each and every item – it's time consuming! That's why I was so happy to find out about Forest Park Saddlery. I consigned tack, protective gear, and clothing with them. Even before the sale, I was happy just from getting the stuff out of my garage, but I knew that the items would be much more likely to get discovered by equestrians than donating them to a Goodwill because FPS not only has a great website, they also present the consigned goods at local shows in such a beautiful way! Their booth's decorations, set up, and products all made me feel like I was shopping for NEW clothes - the booth didn't look like a bunch of sales racks. You can tell FPS takes good care of your items. After I got my consignment payout, I felt like I DID GOOD (but actually, I didn't have to do anything so it was even better). Sure, there is a consignment fee, but when I think about how much time and effort I would need to spend for each and every item my son has grown out of, I think it's worth it!